Hello Beauties!
Today I am writing to hopefully help you achieve one of the most coveted condition for our body: a silky, velvety skin. This condition is not only aesthetically pleasing, it is also important to feel comfortable, as the skin is comparable to a garment, which is most appreciated if it fits well, does not chafe, works with every movement, etc. So, you see, it is not only about beauty!!
Before I go on writing, I wish to thank you for your loyalty during the last years. It is what drove me to start writing again in my blog after a two-year-hiatus. The reason for it shall be explained very briefly: Real life has been VERY demanding.
But, like probably millions of people, I fell victim to the Corona virus. As a conference interpreter, my job was the first to be axed because of the lockdown. Honestly, it is still lying down very flat…. And in this context, I wish to express my heartfelt hope that this post finds every one of you in good health.
I also mentioned somewhere that I have been living between Gozo/Malta and Germany for the last three years and the lockdown struck as I was on Gozo, having already a ticket for a conference in Berlin ten days later. This is actually connected to my post.
So, I was "voluntarily" extending my stay on Gozo, without having all the commodities which I would usually have at my disposal if my long-term sojourn had been really voluntarily planned.
I made the best of it, with extended walks on the cliffs and places of interests. Aaand … SUNBATHING!!
I know, I know, sun radiation causes cancer but, please, bear with an olive/dark skinned Italian!!
Nevertheless, my skin, although easily tanned, has always been dry (actually only my body, because of course my face HAD to be combination skin, just to make my life difficult).
I am slowly coming to the point of my post … Being therefore literally stranded on an island, I had to make do with the products I had already there, because, also a problem with an island, online ordering can be very challenging if said island decides to cut off every connection to every available mainland!
Back to my skin problems: There is no moisturizer able to quench all on itself a very thirsty skin, a skin getting thirstier through sun exposure. I have always been aware that oils are very good on dry skin types, but they are not easily absorbed. In fact, they need water as a vector to "fuse" with the skin.
Don't worry! I am not going to give chemistry lessons online.
My point: Once you take a shower (or you don't), you should leave your skin wet and apply the oil directly in order for it to be absorbed.
First problem: Either I am cold and therefore hurry in the cosy embrace of a fluffy bath towel or (as it is mostly the case) I simply forget that I am not supposed to dry myself up.
Either way I end being too dry for an oil application.
Therefore, I thought: Since you need water to absorb the oil, how can you add water to your skincare without getting wet all over again?
Elementary, my dear Watson! What is the first ingredient stated in the INCI list of every body lotion? WATER!!!
It is so simple! Just apply whichever oil you have on your hands – I had a veritable collection of "The Ordinary" Marula oil, Argan oil, even Rosehip oil … Because they deliver to Malta … and apply immediately afterwards a body lotion. Massage until they are absorbed and … et voilà! Your skin has just been fed with the best active ingredients each of the products has to offer.
I wish to emphasize that the picture of my legs wasn't edited with any software. I just applied the oil/body lotion mixture on my body in the morning and got dressed. The pictures were shot in the late afternoon and my skin still looked really supple and was therefore glowing.
A last remark: I already stated that I LOVE a nice fragrance on my products because luckily (and yes, I really appreciate to be so lucky) I don't have any intolerance towards fragrances. The oils in my possessions though were all fragrance-free. But I had some natural ylang-ylang oil with me, and I used it to give a personal touch to the oils I was using and many people remarked on how nice I was smelling.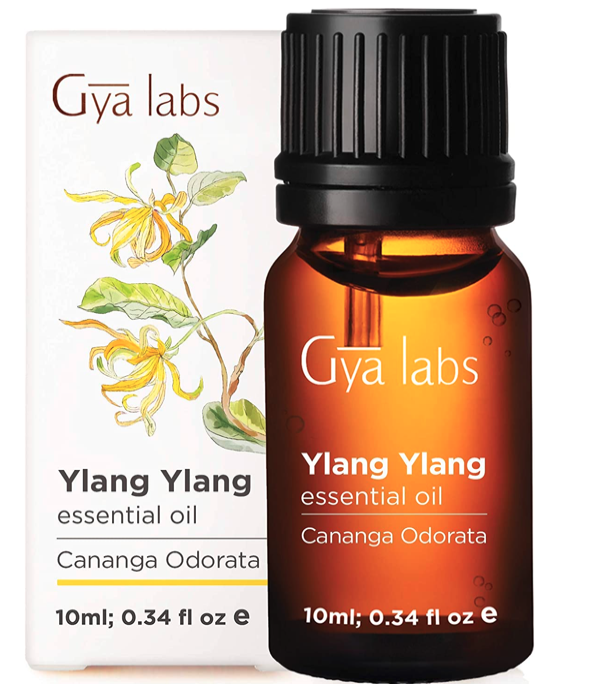 And here comes only a suggestion: If you don't have an allergy/intolerance problem and wish to enrich your body care experience with a luxurious pampering feeling, simply add a couple of drops of your favourite fragrance to the oil you are using for your body care.
Still, pay the utmost attention to the description of the essential oil: It must be a pure natural essential oil which is organic and can be used for the skin. Otherwise you are getting a synthetic one which is usually suitable for a room diffuser but not necessarily for your body.
So, that was it! Take care of yourselves! I would appreciate very much your feedback on this topic and see you soon on these pages!