This year I bought the beauty advent calendars of lookfantastic and feelunique – yes, I splurged!
This is a useful investment, because I get to try new products, which I otherwise wouldn't know or, if I know them, they are not accessible in relatively small sizes.
Therefore, without further ado, I present the calendars and the first open doors!!
They both of them look really pretty
The Lookfantastic calendar looks elegant and christmassy ….
First door of Lookfantastic:
This is a really nice palette, which is by the way in original size: HD (High Definition) Brows – Contour and colour pro palette
It contains
three foundations = light, medium and really dark (which can be used for contouring if you are not very dark skinned) – the foundations are those three directly under the mirror
a light-medium bronzer
an illuminator
one blush
I mixed the two lighter foundations, because I am quite pale at this time and their coverage is pretty good
The bronzer was also a good colour for me, whereas the blush is not ideal, since I tend to use more cool-toned ones, as they make my olive-hued skin look fresher and more radiant.
The illuminator is actually lighter on the skin that it looks in the pan and blends nicely.
All in all: SATISFIED!
Now to feelunique:
First drawer:
A lipstick or more a lip topper from Lime Crime: Vegan & Cruelty Free Makeup for Unicorns – I confess to being too old to feel like a unicorn … ??‍♀️
… oh well! I wanted to try new things!
This lip topper is called "diamond crushers" and the colour is heirloom (ruby pink).
It looks surprisingly nice. Yes, it is sparkly, but the glitter is not clunky and is unobtrusive on the lips. They get a beautiful shimmer that looks good even on elder women like me. Of course, it is not appropriate for a day outfit. It looks better with a darker lipstick underneath and is even more discreet if you put it only on the middle of the lips.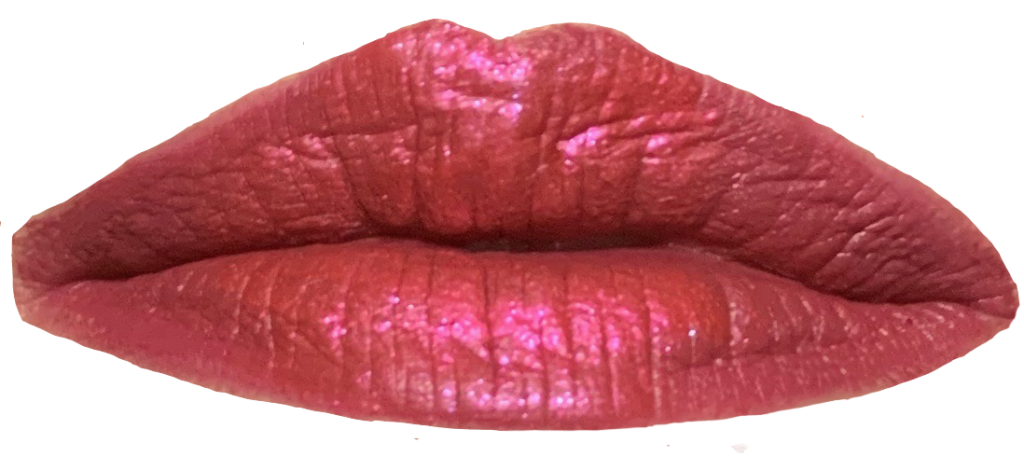 Would I buy it myself again? Not necessarily, because my partying days are quite sparse … BUT I will be wearying it during the imminent holidays!
Onward to NO. 2
Lookfantastic and feelunique bring together the perfect evening, or better good night combination:
Lookfantastic: A sample (50 ml) of FILORGA Anti-Ageing Micellar Solution to take away my make-up and
Feelunique: Murad Retinol Youth Renewal Serum (5 ml sample) as second step for the evening routine.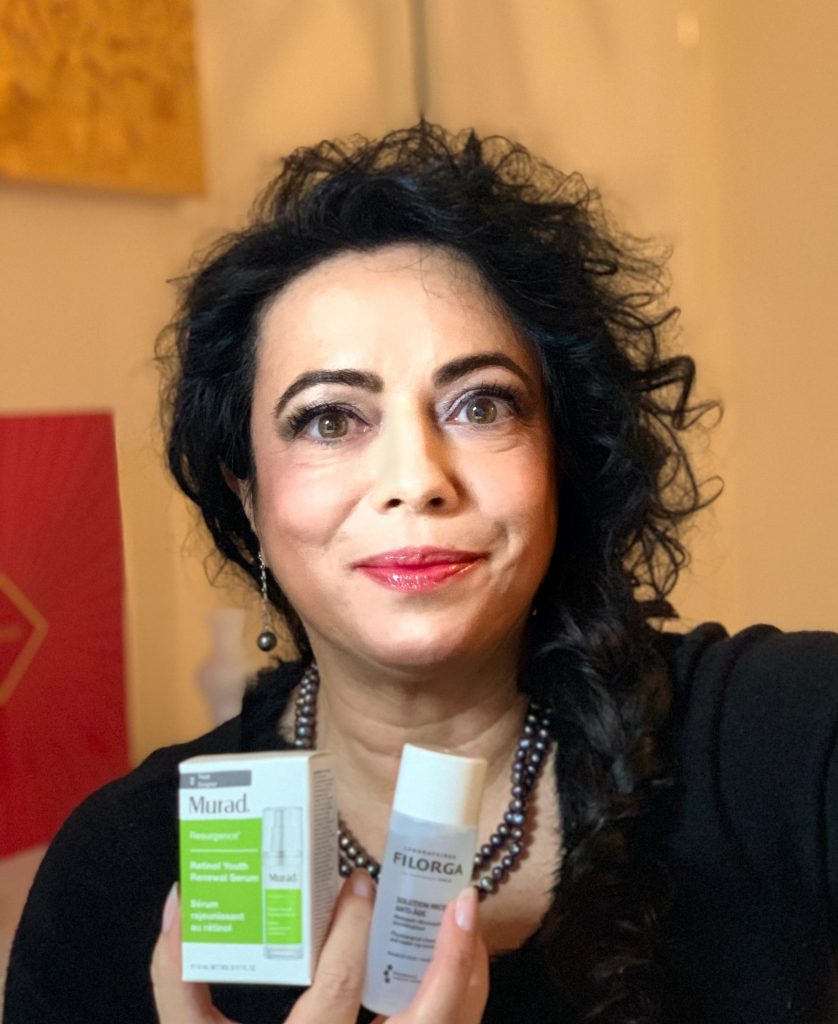 Happy? Yes! Both Filorga and Murad are known to me. While I have already used a Filorga product – the Optim Eyes eye-cream – and was satisfied with it, until now I haven't had the opportunity to try Murad.
In short: The Micellar solution DOES contain substances that are very skin-friendly (that is: trehalose, rhamnose, both of them with rehydrating, water binding and antioxidant powers).
How about its "make-up-dissolving" properties?
Eyes = not so fast, but I use a primer under the eye-shadow and I often wear eye-shadow of Urban Decay, MAC and Huda, so they are really attached to my skin.
Face = very well, considering that I am using Estée Lauder Estée Lauder Double Wear Stay In Place Foundation. And this foundation tends to STAY!
The skin afterwards felt hydrated, smooth and not dried out. No redness occurred.
Murad Retinol Serum = "powered by Retinol Tri-Active Technology: a fast-acting Retinoid, a time-released Retinol and a Retinol booster (it also contains hyaluronic acid, squalane, urea, ceramide, etc. so there are moisturizing and skin replenishing ingredients as well).
My skin tolerated it well, without irritations or redness.
How does it feel after a couple of days? I hope younger and younger ?
Enough for tonight, but visit me now and again, as I will be writing about more interesting things and will go on opening the advent calendars