After having written a number of more serious posts, I am choosing today to write about something lighter, but no less interesting: lipstick.
I had already mentioned this lipstick in my "lipstick marathon", but it has meanwhile become one of my favourites.
Aaand as such, it must be shared with the whole world!
Drumroll please: The name is L'Oréal INFALLIBLE® Pro-Last Lipcolor!
To prove my conviction of it being great I own four different shades of it. Regretfully, as I just found out on the L'Oréal page, the names and numbers do not correspond to those in Germany. I am still going to list them here, together with pictures and description.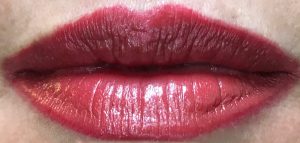 507 Relentless Rouge: it is a red in the lighter range, with a subtle shimmer. That makes it quite wearable, although it is still a red(dish) colour!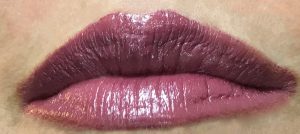 209 Violet Parfait: this looks almost neutral on my skin. Therefore, it ishighly wearable. Generally speaking I found out that violet suites much more that given credit for.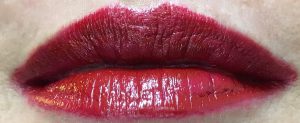 700 Boundless Burgundy: I think it should be correctly described as dark red …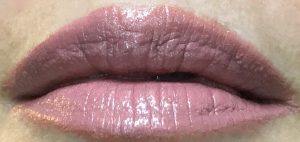 111 Permanent Blush: if I were continuously blushing my skin wouldn't look this way. Nevertheless, my lips do, without any blushing involved. It is a nude in a pink range which is in my case the exact colour of my lips.
I will certainly expand my collection …
Why do these lipsticks deserve a place in the lipstick Olympus?
Well … they stay, and stay and … what was I saying? They keep on staying!
The lipstick has a dual-sided tube: on one end you find the colour, with an applicator wand, and on the other side you have a stick which is a balm – and it also must be the part containing hyaluronic acid according to L'Oréal.
What I like:
Their unbelievable staying power. Even after eating, etc., and after prolonged wearing, you can wipe it away only with a product for water-resistant make-up. You still have a sort of "stain" on your lips.
It does not "crumble away". This is something I noticed with some "permanent" lipsticks which I didn't particularly appreciate!
The deployment of a lip balm allows you to wear this lipstick much longer than it is usually the case with matte lipsticks as the lips do not dry out.
And this is actually the catch: after applying the lip balm the lipstick does no longer look matte. But … as the saying goes, you can have your cake, or you can eat it … ?
Price: for approx. 10€ you usually have to shell twice as much money to have the same quality.
What I do not like:
The lipstick is sticky without lip balm
I am not crazy about the lipstick fragrance, but I can live with it.
My summarized opinion: buy it & try it!